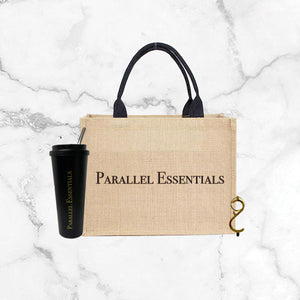 This bundle is perfect for the "On The Go" person. We all know how important it is to have a large, sturdy bag during those meetings, grocery runs, and sporting events as well as a mug filled with our favorite beverages and with every thing happening in todays world, the germ free key is essential. That's why we created this bundle, just for you!
The

 bundle includes:
The NEW Essential Travel Mug | 

17 oz

The Everything Tote
The Germ Free Key
Reasons to purchase this Bundle: There are a LIMIED number being released!
Care – It's best to hand wash the straws, using the cleaning brush and hot water. To maintain this products quality, air dry the straws